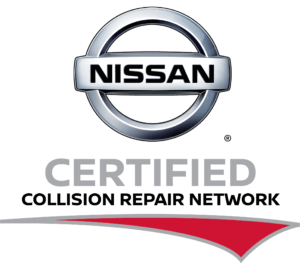 As a Nissan Certified Collision Center, we deliver an exceptional repair experience Nissan owners deserve. We meet or exceed Nissan's standards for repair work, training, facility, equipment, and delivery of customer service. Our highly trained staff use the tools and equipment necessary to properly repair Nissan vehicles back to manufacturer specifications.
Find out more about why you should choose a Certified Collision Center for your Nissan vehicle.
To schedule an appointment for your Nissan, please contact us.